Feb. 1st was a very important day in our American history yesterday.  A bunch of crazy white people and one African American took their crazy to the air waves to elicit attention and validation.  Nope not talking about the Iowa caucus (that interrupted the show by the way! The nerve of ABC!) it was the Bachelor last night!
The Bachelor was off to viva la Mexico!  After last night I feel like we are safer with ISIS than the people of Mexico since the girls and Ben had some of the worst accents.  Grassyassssss ugh.
First date was LIKE so amazing.  Like Amanda has a baby voice, has two kids at home and had a really crappy marriage.  I appreciate the back story on the girl that is not a teen mom.  Check yourselves on that one.  Amanda got a ride in a hot air balloon which she like totally loved.  Her face said 'dear God get me out of this wicker basket fueled by an open flame'. Why are these dates always about them saying how they want to get to know one another….without actually getting to know one another?  How amazing to go on a date in a field where there is champagne, real cutlery, and what I imagine is the most amazing half assed charcuterie tray and then you don't have to clean it up.  Just walk off and leave a trail of trash and I'm guessing an Indian with a tear for littering in your dust.
Up next was a group date that did include Olivia.  She thought she had the one on one in the bag.  Nine girls were taken to a seedy classroom near a boiler room.  They learn three variations of I love you and I want to hump on you and then are turned out on the streets of Mexico to find their way around a town that imports tequila and from what the news reports, cocaine.  True paradise.  The girls have to pair up in a cooking competition.  Olivia claims Ben.  Jubilee declares war.  We find out that the hot dog lover actually can cook!  Ben and Olivia's dish was looking like dog food and the topic of the bad breath was brought back up.  Olivia's secret cooking ingredient?  Crickets.  It's the new parsley of Mexico.  Again, dear Mexico I am so sorry.
I appreciated this episode because finally I have something for my party menu.  Tacos!!!!  I'll not be serving Jojo's tacos.  To the producers of the show for that sound bite….well done.  Well done.  Ben's already had Jojo's tacos and loved them according to Jojo.  Oh Jojo…..Do tell!
The cocktail party of the night was quickly brought to a halt when Jubilee had the nerve to react like a normal human being and share her feelings of dating (is that what they all think they are doing?) the same guy as ten others.  The "I don't like you Ben" when she is making I heart Ben signs all over her notebook in secret, got old.  She felt like he had a thousand one on ones since her date where she did that weird strip tease and isn't sure he remembers her.  So to remind him that she is still there with all those skinny white girls she proceeds to show him what marriage would be like starting now.  She doesn't know that you wait until after the wedding to show your true colors.  Jubilee is a natural born pouty pants.  Adios Jubilee…..the irony of her name and how the girl acts, was not lost on me.  But, points to trying to win America's heart the way Ben did with her exit comment "I am the most unlovable person in the world."  Uhhh yeah you are.
The next date was one on one with Lauren H.  She's dull.  Ben's not interested and we get to see the fashion mecca of the world…..ha ha.  No we didn't.  It was fashion week in Mexico and Ben and Lauren get to walk down the runway.  So how legit is it?
I don't know when jean shorts made a comeback.  But, they are all the rage with those girls.  They like to cut them to look like a pair of granny panties.  Becca wore a shirt that was so United Colors of  Benetton circa 1989.  I loved it.  But, girl didn't have any pants on.  Sometimes I have to wonder about this boring virgin.
Single Mint Emily let it be known that it was all bets off now that her sister was gone.  The other twin was holding her back all this time.  She's the reason why Emily and Ben weren't already on their honeymoon!
Olivia once again dominated.  Everything.  Everybody.  I wonder if we have meth to thank for her personality?
This was Me when Ben gave her the group date rose.  Seriously??????? (and me when that whole taco talk went down.)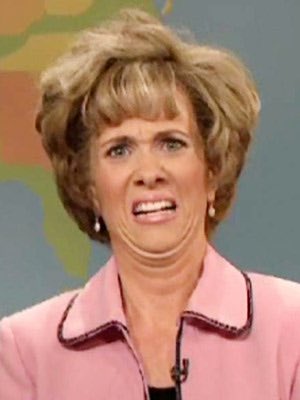 Olivia is like the worst mean girl ever.  She calls someone a Teen mom then fake cries.  You've got to own your condescending back stabbing.
Then says she is really going to try.  Try what?  If you watch nothing else of the show watch the end where she is fondling an innocent red rose.  Is she or is she not related to Cameron Diaz?
Olivia gives Ben a promise ring.  If he wears what can only be called an emasculating pinkie ring…..I hope his finger turns green!  I hate when bad jewelry happens to….well I just hate bad jewelry.
We were left with a cliffhanger.  Ben was maybe going to send Olivia home.  I doubt he does.  I know he doesn't because the previews show tears and not enough cheers.