I started watching the Bachelor the very first season with that mealy mouth Alex Michel.  I remember what Trista Rehn wore to get turned down. The shock she wasn't chosen.  The last date the night before.  I remember every single detail of that season.  I was hooked.  It was the oddest idea I'd ever seen for dating.  And this is from a girl that would watch every episode of Blind Date!
But, by the time we got to Charlie O'Connells season…I had started to lose interest.  It was the same hot tubs.  Same tired story lines.  And by then not a single Bachelor had gotten married. Unlike our first Bachlorette (Trista) who went on to marry Ryan Sutter!  I still wonder where all her pink china is from her wedding.  And can I get a few salad plates?  Just for an accent piece with existing china of course.  I had to make myself not walk the two blocks down to Swoozies when she did a book signing!  She's cute as a button!  But, I really am obsessed with what she did with all the china from her wedding!  I think ABC let her keep it from her reception.
Next came the dad…..as a Bachelor.  I tripped through a few episodes here and there.  I ended up only watching the last few episodes of Jason Mesnick's year.  He had picked Melissa.  Who I never thought was his match.  Fast forward to an After the Rose episode…..keep in mind I am on a two hour delay from  my East coast friends.  I just remember picking up the phone and my friend Dot saying "You b$st$rd"  So I of course tuned in quick.  Didn't know what was going on…..but it sounded good if the b word was being tossed around.  We tuned in just as Jason says to Chris "Is the Caller there" Harrison (don't y'all just see him being the next Phil Donahue?) that he thinks he made a mistake.  My hubby who really only tolerates my reality t.v. shows said "Get the beer.  This just got good."  I of course was drinking wine……beer?  As if.  But, we watched every single second.  Hubby couldn't help but yell at the t.v. with me.  It was a really great moment in our marriage!  He had just figured out how to deal with my Gone With the Wind obsession.  Now…..we had this to share.
Took a lot of time off again after that season.  But, I was back to being addicted when Brad Womack came back for his 2nd show appearance.  I never understood why people made him out to be a bad guy.  He didn't lead anyone on!!!!  Let's just say I am still upset that Ben and Emily didn't work out, even though she is all happy and married with a new little baby.   There were a lot of RIcky Bobby jokes that I threw around that season.  I mean…..Ricky Bobby left her set up in one of the prettiest houses yet.  I mean her house should have been the mansion that all the girls live in.  It was gorgeous!!!!  Once again I took time off after Brad and Emily.  I wanted them to work out so badly!
Some how some way I ended up committing to the season again last year when Farmer Chris was announced.  I had not a clue who he was.  I knew he had been on the Bachlorette.  But, didn't  have any preconceived notions about him.
YET I decided I'd host a fantasy league for his season.  It was my first experience with a fantasy league (I only have heard about them in football.)
I saw this photo…..and was hooked.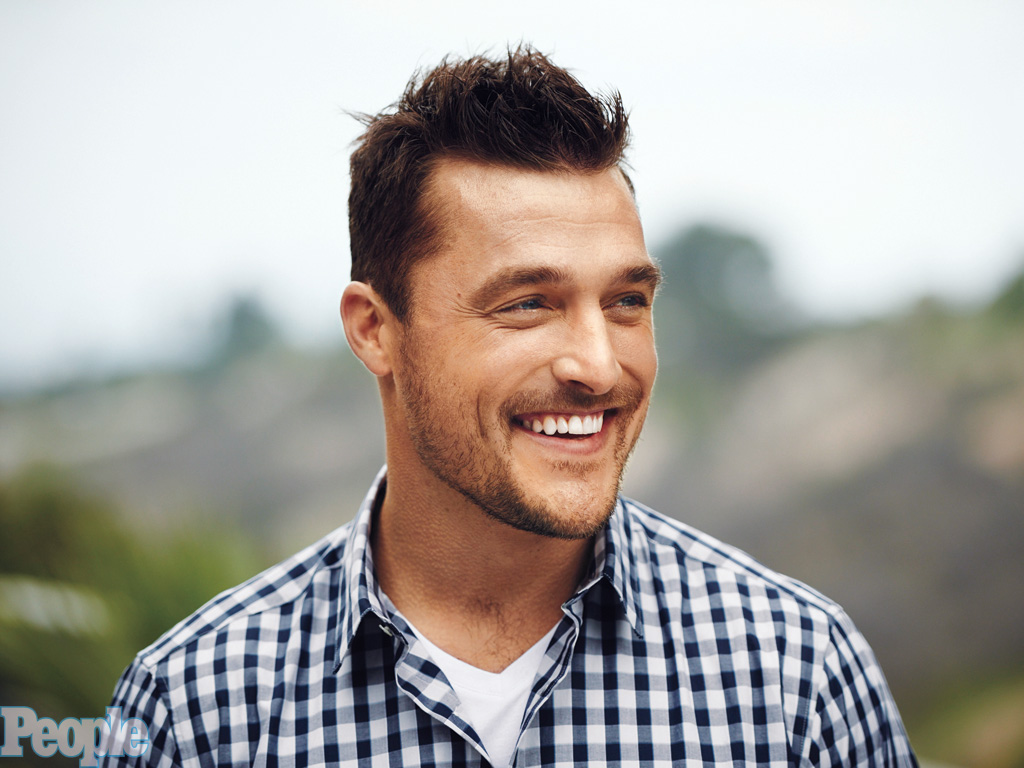 How I even brought together my first fantasy league group…..I can't remember.
I was of course beside myself that Chris and Whitney didn't work out.  I just thought for certain they would.  But, silly me!  I'm a big donkey girl scout like that though.  I always believe everyone is in love and will ride off into the sunset.
I barely kept up with season 11 of the Bachlorette.  I just never find it as interesting.  You know because there isn't as many crazy men out there as there are women apparently!  I kept hearing buzz from friends about this guy named Ben that is from Denver.  I didn't pay much attention until my friend sat in a box at the Pepsi center for a show and was seated right next to Ben.  Her daughter who is like 13….and herself grilled him.  It was a week before he left for filming for his show.  They fell in love…..think he's the bees knees.
So here I am again.  Fantasy League and all.
But, this time we have 30 people.  30!!!!!  I had to make it for only those that are local.  Time changes and such are difficult.  Some people get a time advantage……with that whole East coast air time.
We have 15 wives, 3 couples, and 3 hubbies that decided to pick their own teams.  The pot is pretty hefty.
One hubby did suggest already that we use some of the money to adopt Pickles.  We also think that in honor of Tiara we may adopt orphan chickens.  Loser gets to name them for the winner (who will adopt them since they will win the bulk of the cash prize.)  The weekly group emails are probably the best part of the Fantasy League.  Like for instance when one husband claimed that his wife had the show on and he just happened to see some of the crazy going on…..and then all the other husbands call him out suggesting he's drinking wine and really the one tuned in.  Or when another husband this week sent what I can only imagine to be a dating website for tiny horses.  It was a whole little bio on the tiny horse!  Weird and fascinating at the same time.
I'm in planning mode for our party for the finale.  But, so far my menu is coming up dull.  I mean what the heck do they eat in Indiana (please no Velveeta recipes forwarded.)
Obviously I will have roses everywhere…..and candles…….
I noticed that ABC set designers have finally started using the battery operated candles.  For years it drove me crazy when I'd see the metal tea lights.
I know you are thinking…..who cares.  Well, I care.  Tea lights are so tacky to me when you can see them.  It's like having a beautiful dinner party and then you leave the butter in the little metal wrapper on the bread plate.  Yet, you have baccarat crystal with expensive wine!
There will be the obligatory roses in food form of course.
So far all I know is that Indiana loves cheese.  Loves it fried.  I think they are big into beer.
We'll see how this plays out.
Meanwhile…….Lace from Denver……..She brought anyone that her on their team last week a whopping 95 points!  I can't wait to see what she does tomorrow night.  Are you watching?  If not….you should.  You will go to bed happy to be you.  It's a complete ego booster!